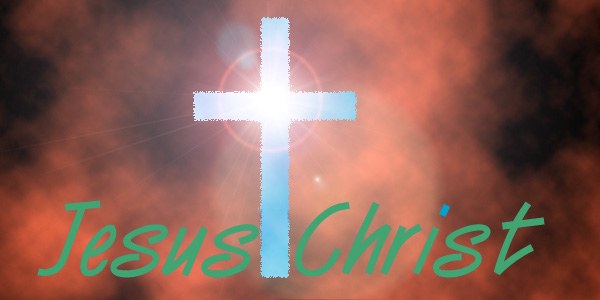 Who was Jesus Christ?
Jesus (or Joshua, as his name is more correctly translated) was the son of a construction worker in first century Israel. He was born in a feed trough in a stable, and grew up in poverty in a small back-woods town, as the descendant of an adulterer and murderer. He wasn't impressively handsome, or wealthy. He was just Josh -- Joe the carpenter's boy. However, there was one thing about him that gave him a place in history. He was the first-born son of God. He awoke to his calling to ministry in his early-thirties and was baptized by John the Baptist, the local fundamentalist fire and brimstone preacher. John looked like a madman. He wore a shirt of camel hair and ate locusts and honey. He also had a habit of shouting embarrassing things about people that God had told him. (This would eventually lead to his death, after he kept yelling at the king for sleeping with his brother's wife). Anyway, Jesus was baptized and began to gather companions to help him in his ministry. These disciples were not terribly distinguished themselves:
Two fishermen (ever watch Babe Winkelman's Good Fishin'?)
a zealot (zealots were a revolutionary anti-Roman terrorist group)
a tax collector (tax collectors were known for charging their own royalties in addition to the tax fee. They were seen with the same level of contempt as today's lawyers and salesmen are.)
God was able to use these people and Jesus in order to change the way the world viewed Him, and in order to fulfill the laws set forth for the Jewish people to follow. Jesus had a successful three-year career in ministry before he was captured by the militia and publically executed for crimes against the state. The success of his ministry was not due to his divinity, or any special skills on his part, but rather on the power of the Holy Spirit and the resulting guidance from the LORD. It was this intimacy with God, and the purpose which he was to fulfill that allowed him to rise from the dead three days after he was killed, and continue his ministry for three months afterwards.
Who is Jesus Christ?
Jesus is still alive today. It is through a relationship with him that we can know eternal life and peace. He died for all of mankind's crimes against God. It is this intense love of his for us that allows us to know God and live forever despite the fact that we are imperfect and fail to live up to the standards God has for us. By knowing Jesus, we receive a pardon for our crimes. You can know him too. In fact, that is the best way of finding out more about him. By praying for him to reveal himself to you, and in seeking to know him better, you can enter into a relationship with him.
Want to know more?
Read the new testament. The accounts of Jesus' ministry written by Matthew, Mark, Luke and John will show you a lot about him. By praying to know him, you'll find out even more.
---
Copyright (c)1996 University Christian Fellowship of Syracuse